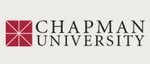 Title
Institutional Diversity Work as Intellectual Work
Description
"More recently, however, [University of Missouri-Columbia] has made strides toward building a more inclusive and welcoming campus among both students and faculty. Recent administrative initiatives have provided the recruitment and retention of minority faculty and students; provided diversity training for faculty, staff, and students; and explored institutional changes to promote equity and inclusiveness. To better understand how such initiatives fit within faculty responsibility, we provide a conceptual framewokr to help guide the remainder of the study."
Publisher
Rutgers University Press
Disciplines
Educational Administration and Supervision | Educational Assessment, Evaluation, and Research | Educational Leadership
Recommended Citation
Hart, J. Grogan, M., Litt, J., & Worthington, R. (2009). Institutional diversity work as intellectual work. In W. Brown-Glaude (Ed.), Doing diversity in higher education: Faculty leaders share challenges and strategies (pp. 61-80). New Brunswick, NJ: Rutgers University Press.
Copyright
Rutgers University Press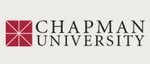 COinS