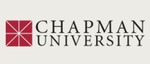 Title
The Experience of Disability in Families: A Synthesis of Research and Parent Narratives
Description
This chapter focuses on the difficulties parents of those with intellectual disabilities face.
Publisher
Georgetown University Press
Keywords
Disability, Research, Genetic Counseling, Prenatal Diagnosis, Health Care for Mentally Disabled Persons
Disciplines
Disability and Equity in Education | Health and Medical Administration | Marriage and Family Therapy and Counseling | Obstetrics and Gynecology
Recommended Citation
Ferguson, P. M., Gartner, A. & Lipsky, D. G. (2000). The experience of disability in families: A synthesis of research and parent narratives. E. Parens & A. Asch (Eds.), Prenatal testing and disability rights (pp.72-94). Washington D.C.: Georgetown University Press.
Copyright
Georgetown University Press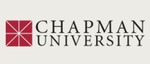 COinS