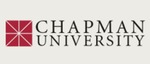 Title
Foreword to Bridge Leadership: Connecting Educational Leadership and Social Justice to Improve Schools
Description
"The narratives and essays in Bridge Leadership: Connecting Educational Leadership and Social Justice to Improve Schools refer to social justice with an ease of familiarity that suggests the term has a firm place in our lexicon. Genreally speaking, the authors in this book are talking about human rights, the debilitating effects of poverty, racism, and sexism, homophobia, equity, equality of opportunity, the value of diverse opinions and of cultures, and the increased consciousness of the relations of power."
Publisher
Information Age
Disciplines
Educational Administration and Supervision | Educational Assessment, Evaluation, and Research | Educational Leadership
Recommended Citation
Grogan, M. (2010). Foreword. In A. Tooms & C. Boske (Eds.). Bridge leadership: Connecting educational leadership and social justice to improve schools (pp. ix-xiii). Charlotte, NC: Information Age Publishing.
Copyright
Information Age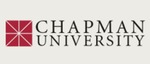 COinS