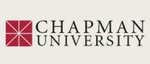 Title
Towards a More Complex Understanding of Power to Better Grasp the Challenges of the Contemporary Superintendency
Description
"This chapter suggests that the notion of power in educational research has been conceptually limited and laced with normative biases. In the case of the superintendent and school board relationship, this has resulted in a truncated understanding of the power relations that influence school district operations. In addition, a narrow view of power diminishes the capacity of leadership preparation programst to develop leaders who can navigate the contested terrain of district politics, particularly if the goal of such leaders is school reform. A reappraisal of the concept as it relates to educational research is necessary. Specifically, we suggest that a feminist poststructuralist (Brunner, 2002a; Grogan, 2000a) perspective on power offers a useful lens for examining the contemporary superintendency. This being said, our aim is not to supplant existing theoretical convention, but rather to argue for an expanded multi-paradigmatic perspective (Capper, 1993)."
Publisher
Information Age
Disciplines
Educational Administration and Supervision | Educational Assessment, Evaluation, and Research | Educational Leadership
Recommended Citation
Watson, S. & Grogan, M. (2005). Towards a more complex understanding of power to better grasp the challenges of the contemporary superintendency. In G. Petersen & L. Fusarelli (Eds.), The politics of leadership: Superintendents and school boards in changing times (pp. 51-72). Greenwich CT: Information Age Publishing.
Copyright
Information Age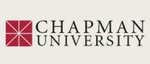 COinS