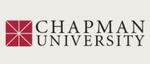 Title
Mentoring as a Social Justice Equalizer in Higher Education
Description
"[T]he purpose of this chapter is to challenge commensense assumptions about mentoring and to revision the practice to one that is an inclusive, social justice equalizer for women in higher education. This work is distinct because it frames social justice and mentoring in action-oriented strategies and is situated in a mentoring relationship that has existed for almost 10 years in the higher education setting between two women: a mentor and protégée."
Publisher
Information Age
Disciplines
Educational Administration and Supervision | Educational Assessment, Evaluation, and Research | Educational Leadership
Recommended Citation
Sherman, W. H. & Grogan, M. (2012). Mentoring as a social justice equalizer in higher education. In E. Murakami-Ramalho & A. Pankake (Eds.) Educational leaders encouraging the intellectual and professional capacity of others: A social justice agenda. (pp. 301-320). Charlotte, NC: Information Age Publishing.
Copyright
Information Age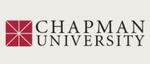 COinS