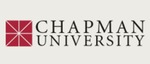 Title
Preface: A Pedagogy for Life
Description
"At this moment in history, Paulo Freire remains critical pedagogy's conscience-in-exile. Especially today, Freire's corpus of work threatens to explode the culture of silence that informs our everyday life as educators in the so-called world's greatest capitalist democracy."
Disciplines
Bilingual, Multilingual, and Multicultural Education | Curriculum and Social Inquiry | Education | Educational Assessment, Evaluation, and Research
Recommended Citation
McLaren, P. (2006). Preface: A Pedagogy for Life. In P. Freire, Teachers as Cultural Workers: Letters to Those Who Dare Teach, 2nd ed. (pp. xxvii-xxxix). Boulder, Colorado: Westview Press.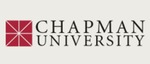 COinS