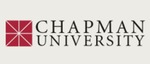 Title
Whiteness is…The Struggle for Postcolonial Hybridity
Description
"The educational Left has failed to address the issue of whiteness and the insecurities that young Whites harbor regarding their future during times of diminishing economic expectations. With their "racially coded and divisive rhetoric, neoconscrvatives may be able to enjoy tremendous success in helping insecure young white populations develop white identity along racist lines."
Publisher
St. Martin's Press
Disciplines
Bilingual, Multilingual, and Multicultural Education | Curriculum and Social Inquiry | Education | Educational Assessment, Evaluation, and Research
Recommended Citation
McLaren, P. (1998). Whiteness is…The struggle for postcolonial hybridity. In J. Kincheloe & S. Steinberg (Eds.), White Reign: Deploying whiteness in America (pp. 63-75). New York, NY: St. Martin's Press.
Copyright
St. Martin's Press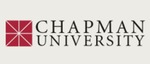 COinS