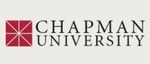 Title
Ghosts in the Procedure
Description
This article discusses teaching as a space of material, ideological and subjective struggle and transformation, in which the political and spiritual commitment of the educator must contest the intensified control and domination of current educational processes in the context of a newly energized and exploitative contemporary global capitalism. The authors argue that educators need to challenge the hyper-racism of official schooling, as well as their own ideological construction as pacified citizen subjects, and the enforcement of this construction through fear and fatalism. In this regard, contemporary changes in the material conditions in public schools are examined, including the effects of recent conservative reforms, and it is suggested that these changes necessitate a corresponding modification in the subjective and political strategy of critical pedagogy. This pedagogy should bring together a greater attention to global political struggles, a collective resistance to the alienation enforced by professional educational identities, a more decisive break with official school culture in the practice of oppositional teaching, as well as a more sophisticated awareness of the complexity of student agency and participation.
City
Dordrecht, The Netherlands
Disciplines
Bilingual, Multilingual, and Multicultural Education | Curriculum and Social Inquiry | Education | Educational Assessment, Evaluation, and Research
Recommended Citation
De Lissovoy, N., & McLaren, P. (2006). Ghosts in the procedure. In K. Cooper & R. White (Eds.), The practical critical educator: Critical inquiry and educational practice (pp. 151-163). Dordrecht, The Netherlands: Springer. 2006.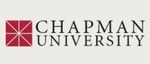 COinS