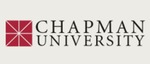 Title
Self and Social Formation and the Political Project of Teaching: Some Reflections
Description
"Like many young people growing up in Canada during the 50s and 60s, I felt increasingly like I was being swallowed up in some viscid mass of dull, mind-numbing convention, particularly my experience of being schooled, since I like to make a distinction between being schooled and experiencing an education. Education requires the cultivation of critique, or critical consciousness, and in my teenage high school years, being intelligent or able to conscript concepts into the service of sustained critique was not something that earned one a lot of attention with one's peers, and I was culturally shallow enough to want to be part of the popular crowd, so I would often hide my intellectual curiosity about life, mostly during moments of grinding loneliness, and expostulate with myself about why my life at school seemed so ruinously vacuous, why I was so interminably miserable, why acts of creativity and why displays of ingenuity and wit seemed to be off-limits and treated by so many teachers as unjudicious, impolite, an epistemological breach of impolicy."
City
Rotterdam, The Netherlands
Disciplines
Bilingual, Multilingual, and Multicultural Education | Curriculum and Social Inquiry | Education | Educational Assessment, Evaluation, and Research
Recommended Citation
McLaren, P. (2015). Self and social formation and the political project of teaching: Some reflections. In B. J. Porfilio & D. R. Ford (Eds.), Leaders in critical pedagogy: Narratives for understanding and solidarity (pp. 127-140). Rotterdam: Sense Publishers.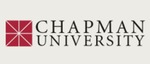 COinS