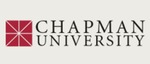 Title
Paulo Freire
Description
"Paulo Reglus Neves Freire was a Brazilian educator and critical theorist who influenced the formation of critical pedagogy and educational theory worldwide, while engaging in literacy campaigns and school reform in Latin America and Africa."
Disciplines
Bilingual, Multilingual, and Multicultural Education | Curriculum and Social Inquiry | Education | Educational Assessment, Evaluation, and Research
Recommended Citation
Ryoo, JJ, Moreno, D., Crawford, J., & McLaren, P. (2008). Paulo Freire. In M. Bevir, Encyclopedia of political theory (pp. 524-526). New York, NY: Sage Publications.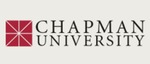 COinS