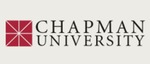 Title
Wither Thou Goest: The Trailing Spouse or Commuter Marriage Dilemma
Description
"The Bible verse above [from Ruth] is often used during wedding ceremonies to capture the intended devotion of spouses to each other. However, over the last several years of my 16-year marriage, my spouse and I have faced the modern reality that, when both partners are highly invested in their careers and occupy leadership roles, it is often difficult to find promising employment opportunities for both partners in the same geographic location. During our marriage, we have lived together as a traditional couple and family, sharing a house in the same city 365 days a year. We also have each occupied the role of trailing spouse, whereby, to continue living as a traditional couple/family, one of us has made a career sacrifice for the other. Currently, we are partners in a long-distance commuter marriage in which we each live in our own house, 2,712 miles from each other, for three weeks of every month."
Publisher
Springer Netherlands
Keywords
Marriage, Family, Marital Struggles, trailing spouse, commuter marriages, long-distance relationships
Disciplines
Family, Life Course, and Society
Recommended Citation
Miller, R. G. (2009). Wither thou goest: The trailing spouse or commuter marriage dilemma. In K. C. Wieseman and M. Weinburgh (Eds.), Women's experiences in leadership in K-16 science education communities (pp.111-123). Dordrecht: Springer Netherlands.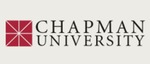 COinS