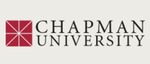 Title
Littering, Derelicts, and the Pricing System
Description
This chapter focuses looks at the effects of littering and how it factors into the pricing system.
Keywords
waste, pollution, littering, economics
Disciplines
Economics | Environmental Sciences
Recommended Citation
Smith, V. L. (2013). Littering, derelicts, and the pricing system. In V.L. Smith (Ed.), Economics of natural and environmental resources (pp. 365-384). New York: Gordon and Breach/Routledge Revivals.
Copyright
Routledge/Taylor & Francis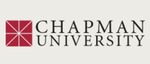 COinS