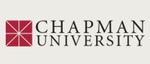 Title
Appendix I-H: The Measurement of Capital
Description
This paper will review the various methods for measuring capital that have found common acceptance in the literature. Each method measures a different aspect of capital, and each will be evaluated critically in terms of its ability to measure that concept of capital to which it is directed. In addition the paper proposes a supplementary measure of capital—value added on wealth account—based upon the net market value of establishments.
Publisher
National Bureau of Economic Research/U.S. Government Printing Office
Keywords
capital, capital theory, economics
Recommended Citation
Smith, V. L. (1964). Appendix I-H: The measurement of capital. In Measuring the nation's wealth (pp.329-354). Washington, D.C.: U.S. Government Printing Office.
Copyright
National Bureau of Economic Research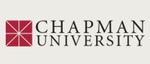 COinS