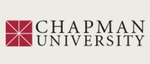 Title
Property Rights as a Natural Order: Reciprocity, Evolutionary and Experimental Considerations
Description
This chapter focuses on property rights of the individual.
Publisher
Rowman & Littlefield
Keywords
property rights, social exchange, trade, reciprocity, natural order, economics
Recommended Citation
Smith, V. L. (1998). Property rights as a natural order: Reciprocity, evolutionary and experimental considerations. In P. J. Hill & R. Meiners (Eds.), Who owns the environment? (pp. 55-85). Lanham, MD: Rowman & Littlefield Publishers.
Copyright
Rowman & Littlefield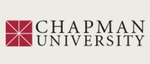 COinS