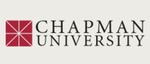 Description
"Arguing that neither the sciences nor the humanities synthesizes a full account of property, the book offers a cross-disciplinary compromise that is sure to be controversial: Property is a universal and uniquely human custom. Integrating cognitive linguistics with philosophy of property and a fresh look at property disputes in the common law, the book makes the case that symbolic-thinking humans locate the meaning of property within a thing. That is, all human beings and only human beings have property in things, and at its core, property rests on custom, not rights. Such an alternative to conventional thinking contends that the origins of property lie not in food, mates, territory, or land, but in the very human act of creating, with symbolic thought, something new that did not previously exist."
Publication Date
8-1-2020
Publisher
Oxford University Press
Disciplines
Anthropological Linguistics and Sociolinguistics | Economic Theory | Law and Philosophy | Other Economics | Other Linguistics | Other Philosophy | Philosophy of Mind | Property Law and Real Estate | Social and Cultural Anthropology
Recommended Citation
Wilson, B. J. (2019). The property species: Mine, yours, and the human mind. Oxford University Press.
Copyright
Oxford University Press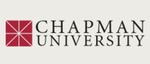 COinS