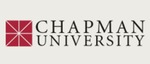 Title
Islamic Law and Economic Development
Description
"This chapter discusses the connection between Islamic law and economic development in the historic and contemporary Middle East. I make the case that Islamic law has had a detrimental impact on Middle Eastern economic growth for two related reasons. The first is that there are elements of Islamic doctrine which make Islam conducive to legitimizing political rule. This entails that Muslim rulers have historically given religious authorities a seat at the bargaining table over laws and policies. Secondly, this is problematic for economic growth because until recently rulers gave the clerical class purview over commercial law. Islamic law addresses many elements of business, including laws of partnership, trusts, lending, and finance. Most of these laws were formed in a pre-modern economic context and are thus not conducive to supporting business in a changing economic environment."
Publication Date
2-23-2018
Keywords
Islamic law, economic development
Disciplines
Economic History | Economic Theory | Growth and Development | History of Religions of Western Origin | Islamic Studies | Near and Middle Eastern Studies | Other Economics | Other Political Science | Other Religion | Political Economy | Political Theory | Public Economics | Regional Economics
Recommended Citation
Jared, R. (2018). Islamic law and economic development. In H. Wells (Ed.), Research Handbook on the History of Corporate and Company Law (pp. 17-32). Cheltenham, UK: Edward Elgar.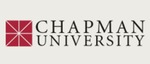 COinS