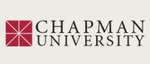 Title
Lessons from Neuroeconomics from the Law
Description
This collection of essays explores the most relevant developments at the interface of economics and psychology, giving special attention to models of irrational behavior, and draws the relevant implications of such models for the design of legal rules and institutions. The application of economic models of irrational behavior to law is especially challenging because specific departures from rational behavior differ markedly from one another.
Publisher
Stanford University Press
Keywords
economics, psychology, irrational behavior
Disciplines
Economics | Psychology
Recommended Citation
McCabe, K., Smith, V. L., & Chorvat, T. (2005). Lessons from neuroeconomics from the law. In F. Parisi & V. L. Smith (Eds.), The law and economics of irrational behavior (pp.68-94). Palo Alto: Stanford University Press.
Copyright
Stanford University Press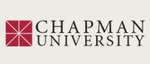 COinS