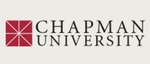 Title
Conflicts with Multiple Battlefields
Description
This paper examines conflicts in which performance is measured by the players' success or failure in multiple component conflicts, commonly termed 'battlefields'. In multi-battlefield conflicts, behavioral linkages across battlefields depend both on the technologies of conflict within each battlefield and the nature of economies or diseconomies in how battlefield out-comes and costs aggregate in determining payoffs in the overall conflict.
Publisher
Oxford University Press
Keywords
Conflict, Contest, Battlefield, Colonel Blotto Game, Auction, Lottery
Disciplines
Economic Theory
Recommended Citation
Kovenock, D., & Roberson, B. (2010). Conflicts with multiple battlefields. In M. R. Garfinkel & S. Skaperdas (Eds.), Oxford handbook of the economics of peace and conflict. Empirical and Theoretical Methods.
Copyright
Oxford University Press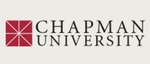 COinS