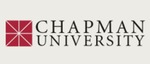 Title
Social Identity and Health Contexts
Description
The purpose of this chapter is to take an intergroup communication perspective as applicable to health care contexts. This chapter will first outline the major tenets of social identity for patients and providers in health care contexts, provide a typology of the role of illness on identity and communication in health care, followed by a brief application of a case study of social identity and mental health to shed light on the function of important intergroup communication theoretical constructs existing in health care communication contexts.
Keywords
social identity, health
Disciplines
Cognitive Psychology | Medicine and Health Sciences | Psychology
Recommended Citation
Villagran, M. M., & Sparks, L. (2010). Social identity and health contexts. In H. Giles, S. Reid, & J. Harwood (Eds.), The dynamics of intergroup communication (pp.235-248). New York & Berlin: Peter Lang.
Copyright
Peter Lang International Academic Publishers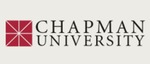 COinS