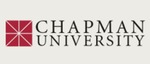 Title
The Critical Role of Communication in Preparing for Biological Threats: Prevention, Mobilization, and Response
Description
Communication is central to the effective prevention of, preparation for, and response to biological threats and hazards because it is the primary social process for sharing relevant information among the key policymakers, security personnel, healthcare providers, and members of the general public who need to coordinate efforts in times of crisis.
Publisher
Praeger Publishers
Keywords
biological threats, biological terrorism, terrorism, communication, plague
Disciplines
Broadcast and Video Studies | Communication Technology and New Media | Health Communication | Immunology and Infectious Disease | Journalism Studies | Mass Communication | Medicine and Health Sciences
Recommended Citation
Kreps, G. L., Alibek, K., Bailey, C., Neuhauser, L., Rowan, K. E., & Sparks, L. (2005). The critical role of communication in preparing for biological threats: Prevention, mobilization, and response. In H. D. O'Hair, R. Heath, & G. Ledlow (Eds.), Community preparedness and response to terrorism: Communication and the media (pp.191-210). Westport, CT: Praeger Publishers.
Copyright
Praeger Publishers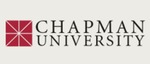 COinS