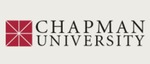 Title
Negotiating Cancer Care Through Communication
Description
This chapter follows a case study of Ann Benton, who was just diagnosed with pancreatic cancer. It discusses the sense of shock and altered self-identity faced by many cancer patients, as well as the role Benton and her family must play in information management and communication strategies with physicians and other healthcare providers. It uses Le Play's method of focusing on one key element in order to study society, rather than focusing on the whole of society as a single entity.
Keywords
cancer care, health care, health communication, communication
Disciplines
Health Communication
Recommended Citation
O'Hair, H. D., Thompson, S., & Sparks, L. (2005). Negotiating cancer care through communication. In E. B. Ray (Ed.), Health communication in practice: A case study approach (pp.81-94). Mahwah, NJ: Erlbaum.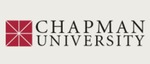 COinS