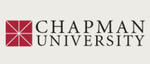 Title
Family Communication as Argument
Description
If asked to recall an argument in your family, it probably would not take you long to name at least one, and likely more. Arguments in interpersonal relationships occur when relational partners try to move toward agreement or shared understanding about a particular topic (Canary et al. 1995). This can happen using a combination of both constructive (e.g. explanations, reason-giving) and destructive (e.g. criticism, withdrawal) messages (Canary et al. 1995). Family relationships are an early and ongoing breeding ground for observing argument strategies, developing and "testing out" argument patterns and preferences, and engaging in arguments with varying levels of success. For example, when children have the opportunity to engage in arguments with their parents or peers (such as their siblings), they can better develop argument skills (e.g. Kline 1998). So, in this chapter, we "argue" that families are a metaphor for the communicative act of argument. Though we could make countless connections between families and argument, we focus here on power and argument through the lends of dyadic power theory (DPT; Dunbar 2004), and how family members -- particularly lesbian, gay, bisexual, transgender, and queer/questioning (LGBTQ) individuals -- manage arguments about the 2016 presidential election. This election ignited previously avoided conversations about LGBTQ rights and other important issues among family members, which initiated arguments.
Publisher
John Wiley & Sons Inc.
Disciplines
Critical and Cultural Studies | Family, Life Course, and Society | Gender and Sexuality | Interpersonal and Small Group Communication | Other Communication | Social Influence and Political Communication
Recommended Citation
Bevan, J., & Craw, E. S. (2022). Family communication as argument. In: J. Manning, J. Allen, & K. J. Denker (Eds.), Family communication as... Exploring metaphors for family communication (pp. 165-171). John Wiley & Sons Inc.
Copyright
John Wiley & Sons Inc.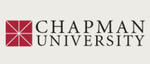 COinS