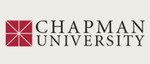 Title
Romantic Serial Argument Perceived Resolvability, Goals, Rumination, and Conflict Strategy Usage
Description
"In this chapter, we overview this body of research by focusing on the two most commonly studied serial argument variables -- perceived resolvability and communication behaviors -- and also present original longitudinal data that explores how serial argument thoughts and behaviors are linked over time."
Keywords
serial arguments, longitudinal study, romantic relationships, argumentation
Disciplines
Interpersonal and Small Group Communication | Other Communication
Recommended Citation
Bevan, J. L., Cummings, M. B., Engert, M. L., & Sparks, L. (2016). Romantic serial argumentation perceived resolvability, goals, rumination, and conflict strategy use: A preliminary longitudinal study. In J. A. Samp (Ed.), Communicating Interpersonal Conflict in Close Relationships: Contexts, Challenges, and Opportunities (pp. 128-143). New York: Routledge.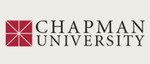 COinS