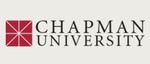 Title
Healthcare Reform Information Sources in Relation to Information Quality, Information-Seeking, and Uncertainty
Description
"Healthcare reform is an emerging health policy context that is relevant to health communication researchers for three reasons... This chapter explores the various interpersonal and media sources used by the public to gather healthcare reform information in relation to individuals' amount of information-seeking, beliefs about the provision of reliable, quality information, and level of uncertainty about healthcare reform."
Publisher
Gower Publishing
Disciplines
Critical and Cultural Studies | Health and Medical Administration | Health Communication | Mass Communication | Medical Education | Public Health | Social Influence and Political Communication
Recommended Citation
Bevan, J.L., Sparks, L., Ernst, J., Francies, J., & Santora, N. (2016). In R. Ahmed and B.R. Bates (Eds.), Health Communication and Mass Media: An Integrated Approach to Policy and Practice (pp. 19-34). New York: Gower Publishing.
Copyright
Rukhsana Ahmed and Benjamin R. Bates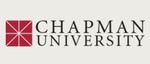 COinS