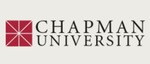 Description
Families are influenced by many messages about genetics and health, which then affect communication with health-care practitioners and communication within the family. Using a discourse approach, this chapter identifies the various sources of these messages and explains the influences they might exert.
Publisher
Oxford University Press
Keywords
health communication, families, discourse approach
Disciplines
Health Communication
Recommended Citation
Parrott, R., Miller-Day, M., Dillard, J., & Peters, K. (2010). Societal, expert, and lay influences. In C. L. Gaff and C. L. Bylund (Eds.), Family communication about genetics: Theory and Practice (pp. 34-67). Ed(s). Clara L. Gaff and Carma L. Bylund. Oxford: Oxford University Press.
Copyright
Oxford University Press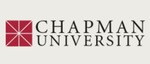 Included in
COinS