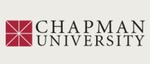 Title
Emergency/Risk Communication to Promote Public Health and Respond to Biological Threats
Description
Communication is a critical component of efforts to prevent, prepare for, and respond to biological threats. Effective emergency communication facilitates sharing essential information and coordinating activities among priority interdependent policy makers, security personnel, healthcare providers, and members of the general public who need to work together in times of crisis.
Publisher
Jones and Bartlett Publishers
Keywords
public health, biological threats, biological terrorism, plague, mass communication, emergency broadcasts
Disciplines
Health Communication | Immunology and Infectious Disease | Mass Communication | Pathogenic Microbiology | Virology
Recommended Citation
Kreps, G.L., Alibek, K., Bailey, C., Neuhauser, L., Rowan, K., & Sparks, L. (2005). Emergency/risk communication to promote public health and respond to biological threats. In M. Haider (Ed.), Global public health communication: Challenges, perspectives, and strategies (pp. 349-362). Sudbury, MA: Jones and Bartlett Publishers.
Copyright
Jones and Bartlett Publishers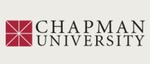 COinS