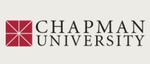 Title
The Institutionalized Elderly: Interactive Implications of Long-Term Care
Description
This chapter examines the impact of the structural segmentation of elderly residents in nursing homes as manifested in their interactive lives, and how such segmentation promotes the disenfranchisement of the elderly population.
Keywords
elderly, institutions, institutionalized, group homes, long-term care, long term care, assisted living, nursing homes
Disciplines
Geriatric Nursing | Geriatrics | Medical Humanities | Other Mental and Social Health
Recommended Citation
Nussbaum, J. F., Bergstrom, M., & Sparks, L. (1996). The institutionalized elderly: Interactive implications of long-term care. In E. Ray (Ed.), Communication and disenfranchisement: Social health issues and implications (pp.219-232). Mahwah, NJ: Lawrence Erlbaum Associates.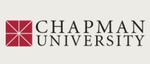 COinS