Title
Preview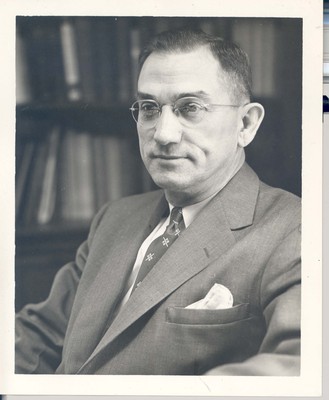 Identifier
35160003819720
Subject—Names
Davis, John L.
Subject—Places
Chapman University; Chapman College; Orange CA
Subject—Topics
Disciples of Christ; Chapman Presidents
Description
Davis held a Ph.D. in English from the University of Cincinnati and was an ordained minister. He left the position of Dean of Hiram College to come to Chapman. It was during Davis' term as president that Chapman College expanded with its off-campus programs on military bases and on-board ship education. It was also during this period that the Artist-Lecture Series was inaugurated with Eleanor Roosevelt appearing in March 1959.
Format
BW photograph, 5" x 4"
Source
RG 2.2 Chapman Presidents