Title
Preview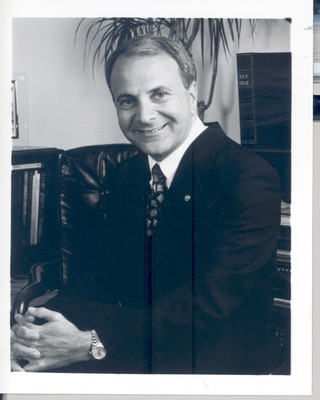 Identifier
35160003819779
Subject—Names
Doti, James L.
Subject—Places
Chapman University; Orange CA
Subject—Topics
Disciples of Christ; Chapman Presidents
Coverage
1991-Present, Chapman University
Date Range
June 11, 1991-Present
Description
Doti earned his doctorate degree in Economics from the University of Chicago. After teaching in the Argyros School of Business and Economics since 1974 and becoming acting President twice, he was elected President of Chapman on June 11, 1991. He is also the author of countless articles, and an avid mountain climber and marathon runner.
Format
BW photograph, 5" x 4"
Source
RG 2.2 Chapman Presidents