Title
Preview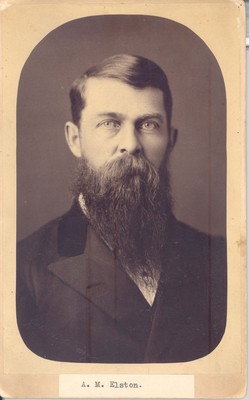 Subject—Names
Elston, Allen M.
Subject—Places
Chapman University; Hesperian College; Berkeley Bible Seminary; Yolo County; Woodland CA
Subject—Topics
Disciples of Christ; Chapman Presidents
Coverage
Hesperian College
Description
Elston began preaching for the Disciples of Christ in Sacramento, California in 1869. The Trustees of Hesperian College hired him as faculty in 1873. On leaving Hesperian in 1892, Elston began teaching at Berkeley Bible Seminary, though he was forced to give up preaching due to frequent headaches.
Format
BW photograph, 8.5" x 5.25"
Source
RG 21 Hesperian College