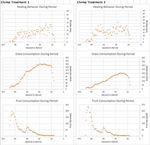 Files
Description
The zip file contains the data for the paper entitled "Consistent Differences in a Virtual World Model of Ape Societies" which appears in Scientific Reports.
Keywords
chimpanzees, bonobos, apes, ecology, experimental economics
Disciplines
Animal Experimentation and Research | Behavioral Economics | Economic Theory | Other Animal Sciences | Other Ecology and Evolutionary Biology | Other Economics | Zoology
Recommended Citation
Wilson, B. J., Brosnan, S. F., Lonsdorf, E. V., & Sanz, C. M. (2020). Data for "Consistent differences in a virtual world model of ape societies" [Data set]. https://doi.org/10.36837/chapman.000180
Creative Commons License


This work is licensed under a Creative Commons Attribution-Noncommercial-Share Alike 4.0 License.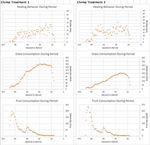 COinS