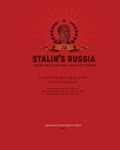 Description
"In 1970 an American high school teacher began a thirty-year journey into Stalin's Russia. The items you see here were selected from more than 8,000 artifacts conserved on that journey.
Tom Ferris (the teacher) began collecting early, and he collected just about everything. But in 1970 Tom found a focus for his collecting and a new love and passion – Russia herself...
Tom's dream was that his collection of Russian memorabilia be preserved, kept safe, and made available for study so people could understand how Stalin came to be; so Soviet history would be real, not abstract; so future generations would appreciate the history and sacrifices of Soviet citizens.
STALIN'S RUSSIA at Chapman University is helping achieve exactly that."
-From the Foreword, by Jeri Chase Ferris
Publisher
Chapman University Press
Disciplines
Cultural History | European History | Other History of Art, Architecture, and Archaeology | Political History | Slavic Languages and Societies | Social History
Recommended Citation
Konecny, Mark and Salmond, Wendy, "Stalin's Russia: Visions of Happiness, Omens of Terror" (2014). Art Faculty Creative Works – Exhibitions. 18.
https://digitalcommons.chapman.edu/art_exhibitions/18
Copyright
Chapman University Press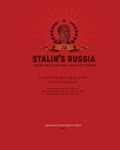 COinS