Title
Preview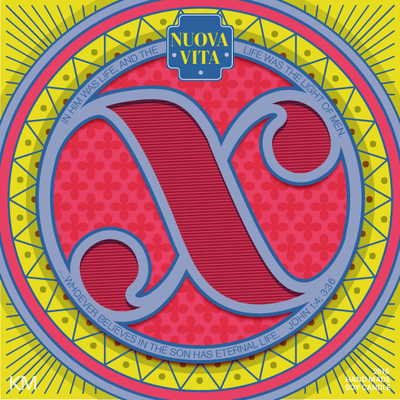 Description
Nuova Vita - New Life in Italian. This label is modeled after Italian ceramic tile patterns and colors, the X in the center speaks of chance and that we are given a second chance in Christ. The X is a modified form of Bodoni, one of the greatest Italian type designers. This design is intended to remind folk our life, real life, is in Jesus.
Creative Commons License


This work is licensed under a Creative Commons Attribution-Noncommercial-No Derivative Works 4.0 License.