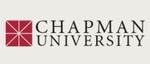 Description
Examining Bernini's works from 1665 on, from Paris and Rome, this book demonstrates the wealth of material still to be drawn from close visual and material examination, archival research, and comparative textual analysis. On the whole, this collection deals with Bernini's position as the leading creator of portraits - in oils, marble, monumental architecture, and metaphor - of some of the most powerful political players of his day. These studies speak to the growing distance of Gallic absolutism from the fading dreams of papal hegemony over Europe, and to the complexities of Bernini's role as mouthpiece, obstacle, and flatterer of the Princes of the Papal States.
ISBN
ISBN 978-3-11-035999-2
Keywords
Bernini, art history, Gallic absolutism, portraits, popes, papal state
Disciplines
Ancient, Medieval, Renaissance and Baroque Art and Architecture | European History | Other History of Art, Architecture, and Archaeology
Recommended Citation
Lehmann, Claudia and Karen J. Lloyd. Introduction: Stars, Water Wings, and Hairs, Bernini's Career in Metaphor. In A Transitory Star: The Late Bernini and his Reception. Berlin, Boston: DE GRUYTER, 2015.
Copyright
Walter de Gruyter GmbH, Berlin/Boston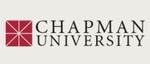 COinS