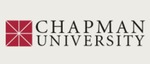 Title
And Not Or, Kim Schoenstadt's Composition for a Large Room in Three Parts
Description
This essay focuses on the the relationship between spectator and art object as a Modernist dichotomy of author and viewer.
Publisher
La Verne University Press
Keywords
artist authorship, viewer perceptions, non-traditional approaches, materials, process, subject matter
Disciplines
Art and Design
Recommended Citation
Hebron, Micol. "And Not Or, Kim Schoenstadt's Composition for a Large Room in Three Parts." In Exhibition Catalog Essay, edited by La Verne University. La Verne: La Verne University Press, 2007.
Copyright
La Verne University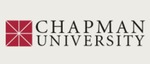 COinS