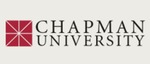 Description
On 14 October 1930, the first exhibition of Russian icons ever to take place in the United States opened at the Museum of Fine Arts in Boston. Over the next nineteen months it traveled to nine venues across the country, introducing the American public to a form of medieval painting virtually unknown outside Russia. Billed as the "Union of Soviet Socialist Republics Loan Exhibition," its avowed goal was to share with the outside world the full story of Russian icon painting's evolution from the twelfth to the nineteenth centuries, thereby adding a vital missing chapter to the history of medieval art.
Publisher
University of Pennsylvania Press
Keywords
Russia, Russian icons, religious art, Orthodox Church, Museum of Fine Arts, Boston, traveling exhibition
Disciplines
Art and Design | Christian Denominations and Sects | Christianity | Fine Arts | History of Christianity | History of Religions of Western Origin | Slavic Languages and Societies
Recommended Citation
Salmond, Wendy. "How America Discovered Russian Icons: The Soviet Loan Exhibition of 1930-32." In Alter Icons: The Russian Icon and Modernity, edited by Douglas Greenfield and Jefferson Gatrall, 128-43. Univ. of Pennsylvania Press, 2010.
Copyright
University of Pennsylvania Press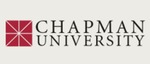 COinS