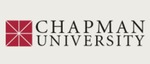 Description
Arts and Crafts in Late Imperial Russia is the first account of the revival of Russia's kustar art industriespeasant crafts of wood carving, toy production, lacemaking, embroidery, and weaving - from its origins in the populist debates and philanthropic impulses of the early 1870s to its climax in 1913, with the display of its achievements at the Second All-Russian Kustar Exhibition in St. Petersburg. Like every Western nation in the late nineteenth century Russia experienced a widespread movement to revive its traditional arts and crafts. This study uncovers the complex motivations that led a broad cross section of educated Russian society to devote their money, energy, and artistic skills to save kustar arts and crafts from extinction by adapting them to satisfy the tastes of a new, well-to-do urban consumer.
Focusing on the four major centers of kustar art production, it also examines the role of the professional artist in the creative life of the peasant artist, the place of traditional culture in modern society, and the ways in which traditional gender roles affected the production of kustar crafts.
Publisher
Cambridge University Press
Keywords
Arts and crafts movement, Russia, Federation, Later Imperial Period, 19th century, 20th century, Kustar art
Disciplines
Art and Design | Slavic Languages and Societies
Recommended Citation
Salmond, Wendy R. Arts and Crafts in Late Imperial Russia: Reviving the Kustar Art Industries, 1870-1917. Cambridge: Cambridge University Press, 1996.
Copyright
Cambridge University Press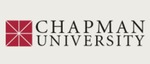 COinS