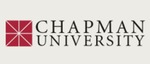 Title
The "Russian Street" at the 1901 Glasgow International Exhibition
Description
"Fedor Shekhtel's four pavilions for the 1901 Glasgow International Exhibition are often described as the birthplace of stil' modern, a specifically Russian response to the international phenomenon of Art Nouveau. But with their volatile mix of vernacular and modern forms they can also be seen as a reflection of the 'Witte System,' the process of rapid industrialization to which Serge Witte committed Russia during his tenure as Minister of Finance (1892-1903). Witte took up his post just in time to approve Ivan Ropet's designs for the Russian section at the 1892 Columbia World's Exposition in Chicago; he stepped down two years after signing off on Shekhtel's plans for Glasgow. The years in between these two exhibitions saw both the radical transformation of Russian society and a corresponding shift in how Russia presented itself at the world's fairs. The Old Russian Style that had satisfied the outside world's expectations of Russian culture for decades gave way, if only briefly, to a dynamic and unsettling neo-Russian style. When a British reviewer dismissed the Glasgow pavilions as 'the new are seen through Slavic distorting glasses,' he was responding not only to Shekhtel's architectural experiment, but also to the self-presentation of a state under intense pressure to 'move a traditional society onto new historical tracks.'"
Publication Date
9-4-2018
Disciplines
Contemporary Art | Modern Art and Architecture | Other History of Art, Architecture, and Archaeology | Slavic Languages and Societies
Recommended Citation
Salmond, Wendy. "The 'Russian Street' at the 1901 Glasgow International Exhibition." In A History of Russian Exposition and Festival Architecture: 1700-2014, edited by Alla Aronova and Alexander Ortenberg, 131-148. New York: Routledge, 2019.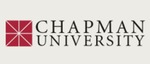 COinS