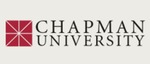 Description
"The Tupi of sixteenth- and seventeenth century coastal Brazil were renowned as fiercely warlike and, more sensationally, as cannibals. They were also famed for their ritual featherwork capes made from scarlet ibis feathers, which were closely associated with both war and anthropophagic rituals (see figure). For the semi-nomadic Tupi, featherwork was highly valued, the capes being among the only things that they carefully preserved and carried with them as they moved from site to site."
Publisher
Melbourne University Press
City
Melbourne, Australia
Disciplines
Ethnic Studies | Fashion Design | Fiber, Textile, and Weaving Arts | Indigenous Studies | Latin American Languages and Societies | Latina/o Studies | Other Arts and Humanities
Recommended Citation
Buono, Amy J. "Tupi Featherwork and the Dynamics of Intercultural Exchange in Early Modern Brazil." In Crossing Cultures: Conflict, Migration, Convergence: The Proceedings of the 32nd International Congress in the History of Art, edited by Jaynie Anderson, 291-295. Melbourne: Melbourne University Press, 2009.
Copyright
Melbourne University Press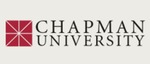 COinS