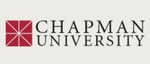 Description
"Tyrian purple. Lamp black. Lead white. Cadmium yellow. Ultramarine blue. The materiality of color, as it is often discussed, has a fixed quality. Pigments and dyes derived from many natural substances-minerals, earths, plants, and animals-have stable optic qualities. Lapis lazuli can be reliably counted upon to be blue. Dyes made from cochineal consistently fall within a certain range at the red end of the spectrum. Similarly, we might expect that the green feathers of a bird such as the Festive Parrot (Amazona festiva), after molting, would be replaced by equally green plumes. As the excerpt above suggests, from a letter written in Brazil by the Portuguese humanist Gandavo, this need not always be the case. In this chapter, I will discuss the cultural and conceptual ramifications of the feather alteration practices of the Tupi 'nations' of sixteenth- and seventeenth-century coastal Brazil, one of the most sophisticated featherworking cultures of the Americas."
Publisher
Ashgate Publishing Limited
Disciplines
Ethnic Studies | Fashion Design | Fiber, Textile, and Weaving Arts | Indigenous Studies | Latin American Languages and Societies | Latin American Studies | Latina/o Studies | Other History of Art, Architecture, and Archaeology
Recommended Citation
Buono, Amy. "Crafts of Color: Tupi Tapirage in Early Colonial Brazil." In The Materiality of Color: The Production, Circulation, and Application of Dyes and Pigments 1400-1800, edited by Andrea Feeser, Maureen Daly Goggin, and Beth Fowkes Tobin, 235-249. Surrey: Ashgate Publishing Limited, 2012.
Copyright
Andrea Feeser, Maureen Daly Goggin, Beth Fowkes Tobin and the author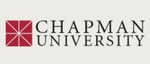 Included in
Ethnic Studies Commons, Fashion Design Commons, Fiber, Textile, and Weaving Arts Commons, Indigenous Studies Commons, Latin American Languages and Societies Commons, Latin American Studies Commons, Latina/o Studies Commons, Other History of Art, Architecture, and Archaeology Commons
COinS