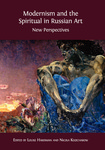 Description
"Kondakov's magnum opus [The Russian Icon] failed to win an audience. Though it appeared just in time for a surge of popular interest in Russian icons abroad, it never became the book of choice for the English-speaking public seeking a guide through the 'dark forest' of the icon's history... My chapter offers some suggestions for why this crude caricature of Kondakov's work took hold in the 1920s and became axiomatic throughout the Soviet period. In particular, it considers the role that Minns's translation may have played, however inadvertently, in cementing this impression. Minns's interventions in and framing of the text highlight the turmoil and uncertainty of the 1920s, when the emerging history of the Russian icon was a touchstone for generational as well as ideological conflicts."
Publisher
Open Book Publishers
Disciplines
Art and Design | Christian Denominations and Sects | Christianity | Fine Arts | History of Christianity | History of Religions of Western Origin | Other History of Art, Architecture, and Archaeology | Other Religion | Slavic Languages and Societies
Recommended Citation
Salmond, Wendy. "Ellis H. Minns and Nikodim Kondakov's The Russian Icon (1927)." In Modernism and the Spiritual in Russian Art: New Perspectives, edited by Louise Hardiman and Nicola Kozicharow, 165-194. Cambridge, UK: Open Book Publishers, 2017.
Creative Commons License


This work is licensed under a Creative Commons Attribution 4.0 License.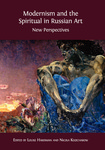 Included in
Art and Design Commons, Christian Denominations and Sects Commons, Christianity Commons, Fine Arts Commons, History of Christianity Commons, History of Religions of Western Origin Commons, Other History of Art, Architecture, and Archaeology Commons, Other Religion Commons, Slavic Languages and Societies Commons
COinS