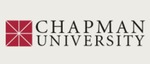 Description
"Changing hands one last time, in the 1950s, for many years the icons at BJU lived as it were incognito, the details of their glamorous origins largely forgotten. Reuniting this core group-the cream of the Hammers' imperial icons--with others that passed into American museums in the 1930s allows us to appreciate the full significance of Armand and Victor Hammer's foray into marketing icons Americans.Viewed in isolation, most of their "imperial icons" are perhaps no mo than a poignant reminder of the vast destruction and dislocation of Orthodox culture during the Soviet Cultural Revolution. Taken together, however, they paint a vivid picture of an historical moment in which Russian icons underwent the tortuous transformation from devotional object to collectible work of art."
Publisher
Bob Jones University
Disciplines
Art and Design | Christian Denominations and Sects | Christianity | Fine Arts | History of Christianity | History of Religions of Western Origin | Other History of Art, Architecture, and Archaeology | Other Religion | Slavic Languages and Societies
Recommended Citation
Salmond, Wendy. "An Imperial Collection: Exploring the Hammers' Icons." In Rublev to Fabergé: The Journey of Russian Art and Culture to America, edited by John M. Nolan, Wendy Salmond, Edward Kasinec, and Donalynn Hess, 19-27. Bowling Green, SC: Bob Jones University Museum & Gallery, Inc., 2013.
Copyright
Copyright is believed to belong to Bob Jones University Museum & Gallery, Inc. Please contact us if you are the copyright holder and believe this work is posted in violation of your intellectual property rights.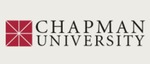 Included in
Art and Design Commons, Christian Denominations and Sects Commons, Christianity Commons, Fine Arts Commons, History of Christianity Commons, History of Religions of Western Origin Commons, Other History of Art, Architecture, and Archaeology Commons, Other Religion Commons, Slavic Languages and Societies Commons
COinS