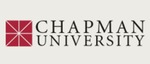 Title
Description
"Between 1890 and his death in 1898, the Moscow art collector Pavel Tretiakov acquired sixty-two icons of the sixteenth and seventeenth centuries. With this comparatively late entry into the world of icons, Tretiakov laid the foundation for one of the world's greatest collections of medieval Russian paintings. Why is it, then, that Tretiakov's icons are today so rarely mentioned and so hard to find? The most practical explanation is that they were simply swallowed up into the vast repositories of the reorganized State Tretiakov Gallery in 1930, along with thousands of icons from churches and private collections nationalized afer 1917. As a result, locating them in the gallery's catalogue is a painstaking task and finding images of them a challenge. A more complicated reason is that the icons that Tretiakov chose—the very best money could buy in the 1890s— quickly became old-fashioned and aesthetically devalued in the next century. Beginning around 1905, as sixteenth-century icons were discovered and cleaned, icon painting's Golden Age was moved several centuries back in time, from the court culture of the Muscovite state and the first Romanov tsars to Republican Novgorod. Tretiakov's icons were caught up in this process of reevaluation, victims of a revolution in aesthetic criteria fought along generational lines."
Publisher
Northern Illinois University Press
Disciplines
Christian Denominations and Sects | Christianity | History of Christianity | History of Religions of Western Origin | Other Religion | Painting | Slavic Languages and Societies
Recommended Citation
Salmond, Wendy. "Pavel Tretiakov's Icons." In From Realism to the Silver Age. New Studies in Russian Artistic Culture. Essays in Honor of Elizabeth Kridl Valkenier, edited by Rosalind P. Blakesley and Margaret Samu, 123-140. DeKalb, IL: NIU Press, 2014.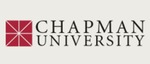 COinS