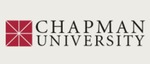 Description
"On February 24, 1684, Giacomo Borzacchi was given small iron pegs and wooden wedges by the members of the Fabbrica (Building Works) of St. Peter's, "which he needs for the armature that he is making for the horse and statue of the King of France."1 Borzacchi was a kind of handyman-a mason and engineer-who was in the regular employ of the Fabbrica for almost 30 years. His project in 1684, the "armature," must have been the wooden support structure needed to safeguard Gian Lorenzo Bernini's equestrian statue of French King Louis XIV on its long trip to Paris. The previously unpublished Fabbrica payment is the earliest dated indication of action being taken to start Bernini's horse on its journey from the artist's former studio at the Vatican, near the Santa Marta gate. Acting as a belated ambassador for Bernini, it was Borzacchi who accompanied the statue when it finally made its way to France in 1685."
Keywords
capomastro, courier, Giacomo Borzacchi, Gian Lorenzo Bernini, Equestrian Statue, Louis XIV
Disciplines
Ancient, Medieval, Renaissance and Baroque Art and Architecture | Other History of Art, Architecture, and Archaeology | Sculpture
Recommended Citation
Lloyd, Karen. "Capomastro and Courier: Giacomo Borzacchi and Bernini's Equestrian Statue of Louis XIV in Transit." In Making and Moving Sculpture in Early Modern Italy, edited by Kelley Helmstutler Di Dio, 191-205. Burlington, Vt: Ashgate Press, 2015.
Copyright
Kelley Helmstutler Di Dio and the contributors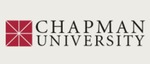 COinS