Title
Preview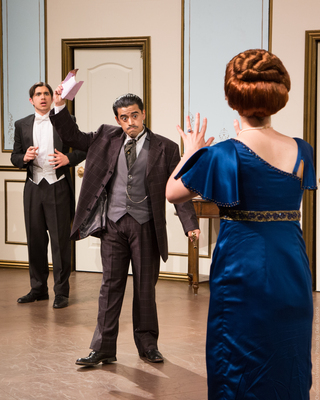 Identifier
2016-02-18_A_Flea_In_Her_Ear-2016.008.a-090.jpg
Subject
Chapman University. Department of Theatre
Description
Born digital images of the College of Performing Arts theater performance of "A Flea In Her Ear." A play by David Ives and directed by Tamiko Washington. Other principal members involved in the play were Jeanine A. Ringer (scenic design), Karen Curry (costume design), Taylor Mauer (lighting design), Rachel Deering (audio design), and Margot New (production stage manager). Photographs provided by Dale Dudeck.
Rights
Copyright Chapman University. Photo by Dale Dudeck. Access to the full-resolution photo is restricted to Chapman University faculty, students, and staff. All other uses require the permission of the Department of Theatre.
Off-campus users may download the full resolution photo by logging in with their Chapman ID here.