Title
Preview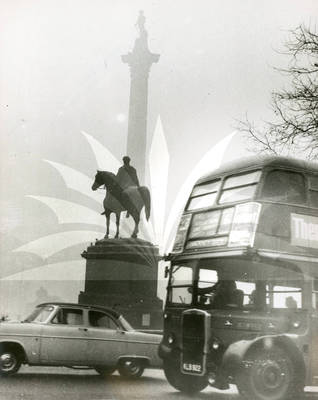 Identifier
35160004243029
Subject—Topics
Pollution; Air pollution.
Description
A timid sun peeks through the smog from behind Nelson's Column in London's Trafalgar Square early December 6th, as traffic inches along slowly. The suffocating blanket of smoke and fog has hovered over parts of England most of the week. Reports state some 60 lives have been taken as a result of the condition, the worst in ten years. The statue in the foreground is of George IV.
Format
Black and White Photograph, 8" x 10"
Source
United Press International