Preview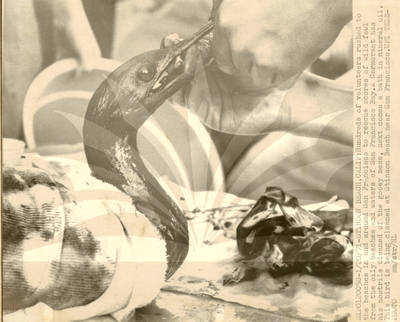 Identifier
35160004243136
Subject—Topics
Pollution; Water--Pollution.
Description
Hundreds of volunteers rushed to the beaches in and around San Francisco to rescue scores of wild fowl from the oily beaches and waters of San Francisco Bay. A Cormorant has his nostrils cleaned of the gooey mess, next comes a bath in mineral oil. This bird is being cleaned at Stinson Beach near San Francisco.
Format
Black and White Photograph, 8 1/2" x 11"
Source
United Press International