Preview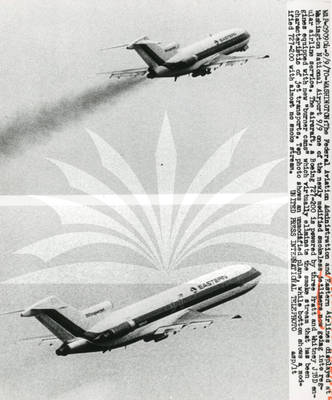 Identifier
35160004243300
Subject—Topics
Pollution; Air pollution.
Description
The Federal Aviation Administration and Eastern Airlines displayed at Washington National Airport 9/9 one of the newly modified smokeless jetliners now going into regular airline service. The aircraft, a Boeing 727-200 is powered by three Pratt and Whitney JT8D engines equipped with new "burner cans" which virtually eliminate the smoke stream that has been characteristic of jet transports. Top photo shows an unmodified plane, while bottom shows a modified 727-200 with almost no smoke stream.
Format
Black and White Photograph, 8" x 10"
Source
United Press International