Preview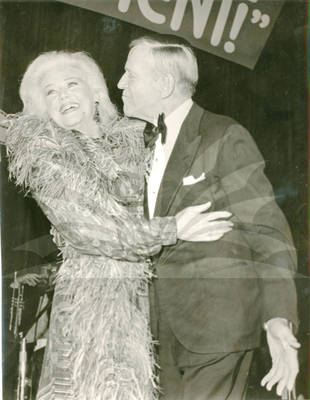 Subject—Names
Astaire, Fred; Rogers, Ginger, 1911-1995.
Description
Fred Astaire and Ginger Rogers delighted more than 1,000 guests at a gala charity world premiere ball 5/17 of "That's Entertainment!" at Beverly Wilshire Hotel as they danced together on stage. Famous stars are among many featured in the motion pciture which is a cavalcade of MGM's greatest film musicals.
Format
Black and White Photograph, 8" x 10"
Source
United Press International