Preview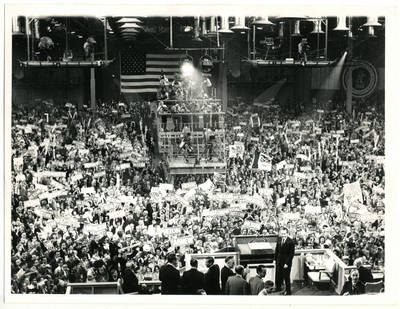 Identifier
35160004354388
Subject—Names
Nixon, Richard M.
Subject—Topics
Presidents--United States--Election--1968
Description
Miami Beach: As presidential candidate Richard Nixon momentarily turns and smiles to those behind him on the rostrum, Republican delegates go wild on the floor during the demonstration 8/8 that followed Nixon's appearance to make his acceptance speech. At extreme lower right, facing camera, is former Gov. William Scranton of Pennsylvania.
Format
BW Photograph, 10" x 8"
Source
United Press International